Hande Ozdinler, Ozdinler Lab
One way that A Long Swim has supported collaborative ALS research is through funding the Ellen McConnell Blakeman ALS Research Fellowship, which will provide a postdoctoral fellow to engage in the important research work of the Ozdinler ALS Research Lab at Northwestern School of Medicine in Chicago. The Ozdinler Lab is headed up by P. Hande Ozdinler, PhD.
Dr. Ozdinler has made remarkable discoveries in a career that has been dedicated to ALS research. Dr. Ozdinler was the first high-profile ALS researcher in the world to identify the importance of studying the mechanisms for deterioration of upper motor neurons in ALS patients, which study has now become one of the essential areas for focus among ALS researchers worldwide. As another example of the accelerating pace of discovery emanating from her lab, Dr. Ozdinler recently received a $3.1 million drug discovery grant based on promising early results of compounds to address protein clumping and neuron degeneration. This has been a collaborative effort with Dr. Richard Silverman, the inventor of Lyrica; it is the Ozdinler Lab's commitment to collaboration that really appeals to A Long Swim.
This ALS Research Fellowship is named after Ellen McConnell Blakeman, who lost her battle with ALS in February 2018 after a 12-year struggle with the disease. Ellen McConnell Blakeman led a life of excellence as a trailblazer for equal rights, as a businesswoman, as an athlete, and as a public relations expert in crisis management. Her passion was exemplified by the fact that she was a co-founder of A Long Swim. Hence, it is fitting that A Long Swim is able to fund an ALS research fellowship in her memory. "Ellen had great admiration for Dr. Ozdinler's work, and was convinced that her research would lead to breakthroughs. She also loved Dr. Ozdinler's commitment to collaborative research, as Ellen saw the clear evidence that the pace of discovery would be accelerated with teamwork."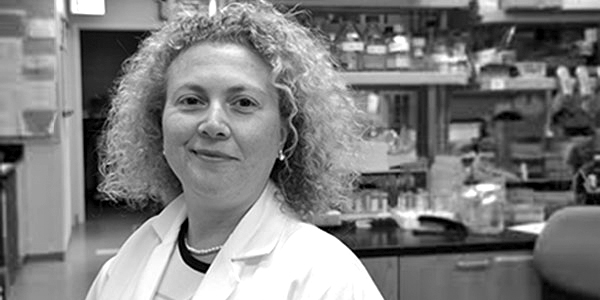 Dr. Ozdinler is the Scientific Advisor to A Long Swim. She is an Associate Professor of Neurology – Ken and Ruth Davee Department. She received her PhD from Louisiana State University, and trained at Harvard University and Massachusetts General Hospital.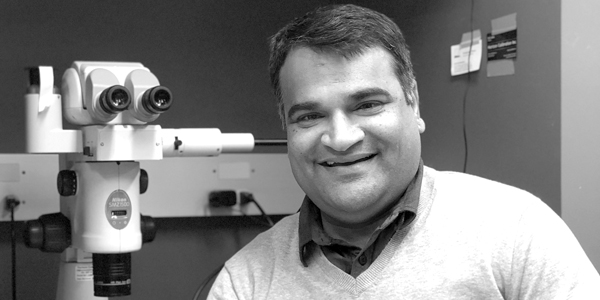 Mukesh Gautam, PhD, was named as the recipient of the A Long Swim-funded Ellen McConnell Blakeman ALS Research Fellowship in 2019