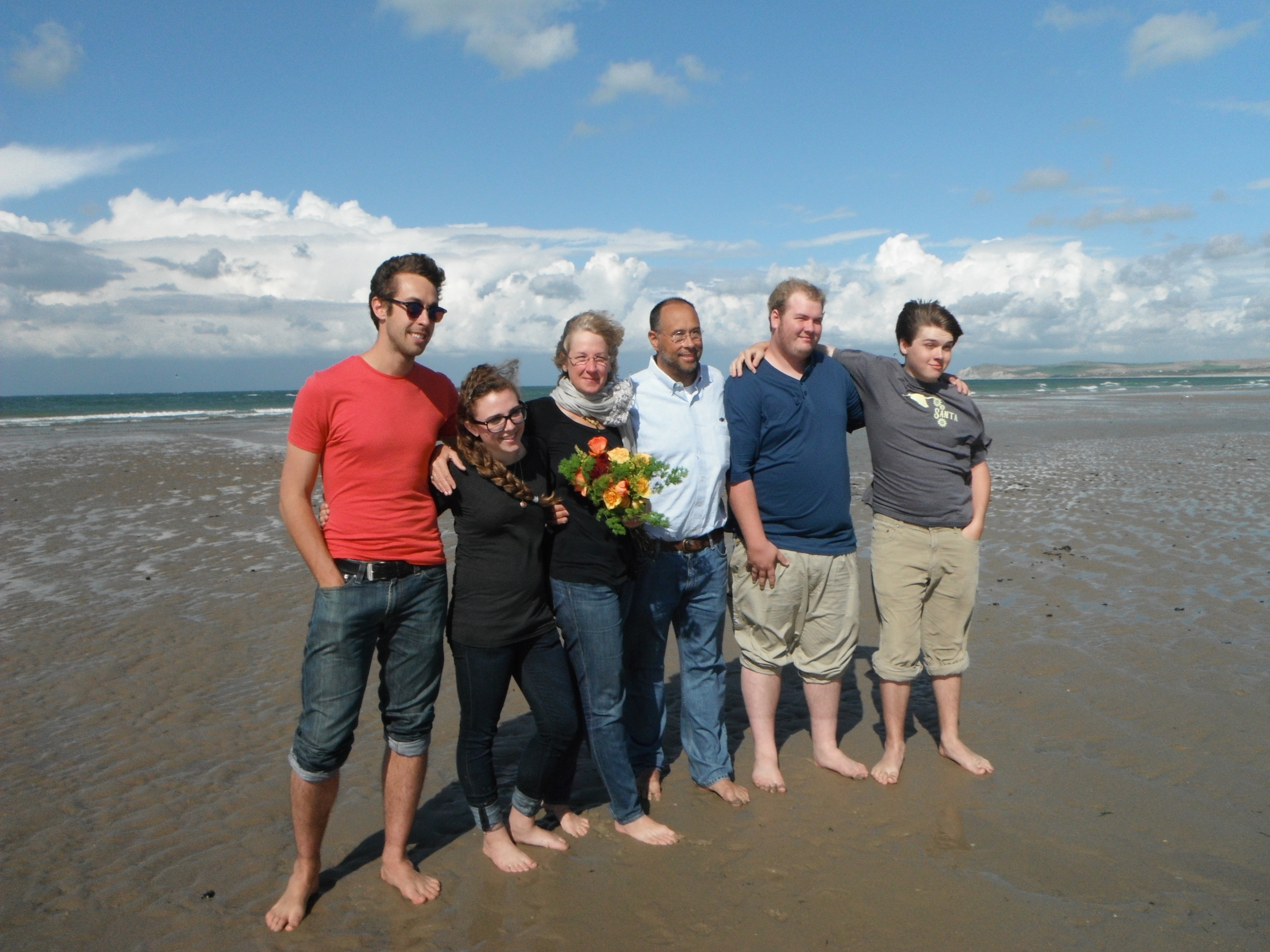 After the English Channel Swim
We finished the Channel swim on August 22nd in the inky black of 3:00 a.m. I badly wanted to grab a rock from the beach to give to Susan, as this swim is every bit her success as it is mine. I felt around in the sand with my hands, but I just couldn't find one before I started to get really cold. I swam back to the boat and apologized to her for not being able to find a rock, and she acted like she couldn't have cared less.
Our recollections about the beach that night differ; Susan remembered seeing the vague outlines of rolling hills behind the beach, and all I was aware of was the hard sand and the tidal pools scattered around during a low tide. It wasn't much to go on, but we told each other that we would try to return to see the place when we could actually see the place. I still wanted to get her that silly rock.
The circumstances of the swim were hurried, to say the least. We were still jet-lagged from the trip, we didn't sleep too well, and the pre-swim dinner was greasy fish and chips. We had loads of family coming over, but the swim happened so soon after we got to Dover that no one beyond our immediate family had arrived yet. As the extended family arrived, there was a torrent of congratulations and good wishes. Since they didn't participate in the swim like we had imagined they would, we decided the best way for them to experience it was to join us for the trip over to the landing beach.
Crossing the English Channel — by ferry
So, this excursion across the English Channel was on a very civilized commercial ferry. There were 12 of us traveling, and as we got a couple of miles out of Dover Harbor, we saw some swimmers and their escort boats on their swims. I was secretly envious of the sunny skies and slightly undulating waves they were experiencing. An hour later we pulled in to the port at Calais and confronted a rental car agent.
Enter, Mack, my 24 year old son who happens to be fluent in French. All those years of language really paid off in the next few minutes while he jibber-jabbered with the counter guy and we emerged with three rental cars for the bunch of us. We knew to drive past the town of Wissant and toward Cap Gris Nez ("Cape Gray Nose" to the rest of us) to see if we could find our destination. Mack also jabbered his way through a charming little roadhouse lunch where they were as startled to see Americans as we were to be there. It was really cool to see Mack in action.
As luck would have it, we found a one-lane road at about the point that we imagined the beach would be. We parked and climbed over the dune to … The Beach. There were rolling hills, and there were even the tidal pools that I had felt the other morning. The Beach was postcard pretty. The sun was shining and the wind was blowing very hard. We walked down to the water and recalled how difficult it had been for me to even stand up a few days earlier, and I felt lucky all over again to have made it there.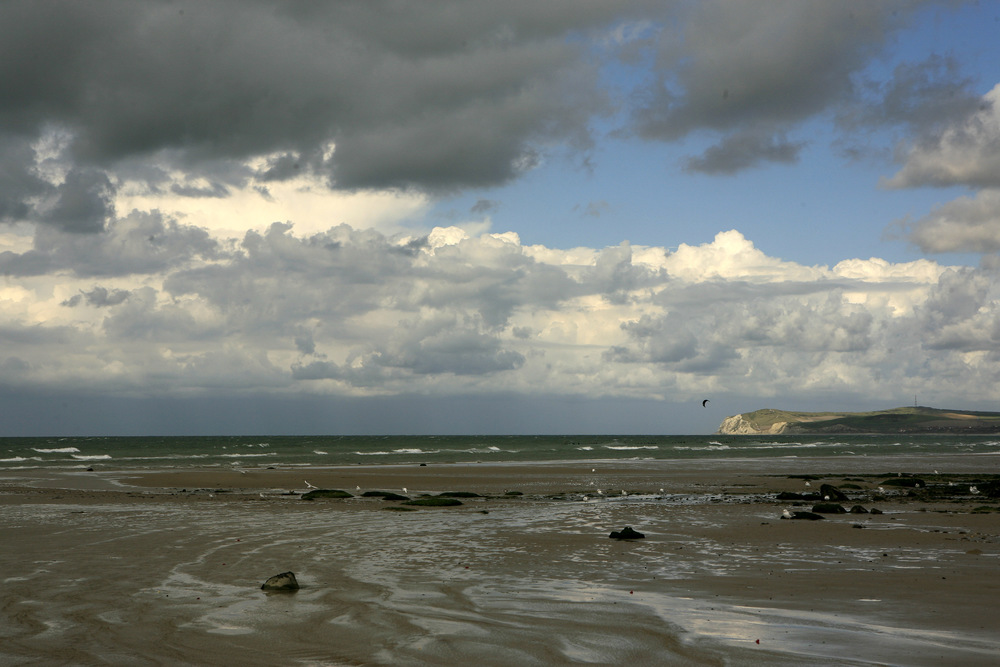 One of the things that we had planned for our trip to England was to find a church to renew our wedding vows. We celebrated our 25th wedding anniversary several weeks ago, and were looking forward to something of a do-it-yourself ceremony when our extended family was together. With excursion en masse to Wissant Bay, we decided to roll the two celebrations together. Susan asked her brother Robert to "officiate" and had drafted up some beautiful language for him to read.
Before he started, though, I had to interrupt. I found myself to be more emotional than I expected to be, being there on The Beach; about seeing it with my eyes after imagining it in my head, and having so many of the people I love there to celebrate it. I told everyone about how this place was important because it was the location of a big win for our family – our team – and whether our teammates were on the boat, on an airplane or on screen during the swim, every teammate's contribution was indispensible. Celebrating the successful swim and our anniversary was this perfect little, once-in-a-lifetime confluence of serendipity that could never be repeated. I started crying like a little girl.
Robert figured that it was time to get on with the whole vow-renewal thing, and read Susan's prose about how we would always stay together, and how we would finish what we had started. Saying "I do" was even easier this time than it was in 1986. We had some flowers for Susan to carry, and we made a big deal of walking to the water and throwing them into the sea. Someone took lots of pictures. We found a suitable rock for Susan, and it was nice to be able to pick it out together.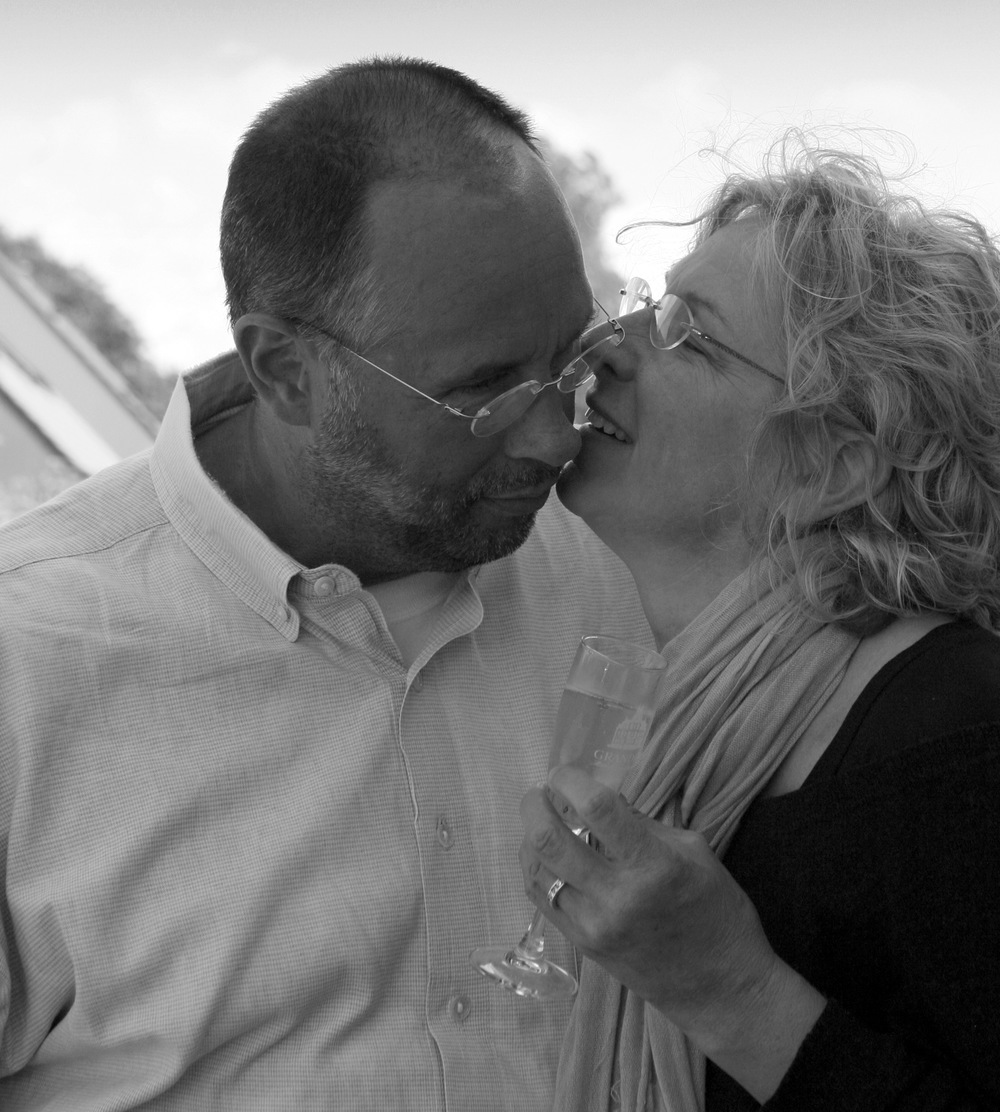 As we walked around the beach, I was struck with how happy and satisfied everyone was. The boys were wrestling and throwing rocks, the girls were exploring the tidal pools and the wild flowers in the dunes, and everyone was just really happy. I was a little sad for the people who weren't there, including my sisters and my mother, Dave and Bruce. But they were there in spirit. So was my father, who would have been so pleased. He would still be laughing his head off.
It was awkward to leave The Beach. We packed back into the cars and headed back toward Wissant. Wissant is a little town where they have an annual celebration for local fishing and fishermen. It is just like a festival you might find in Barrington or Dundee or someplace, but in Wissant it is with French fishermen in their blue striped sweaters singing old French drinking songs. We ate smoked fish and drank local beers and were perfectly charmed.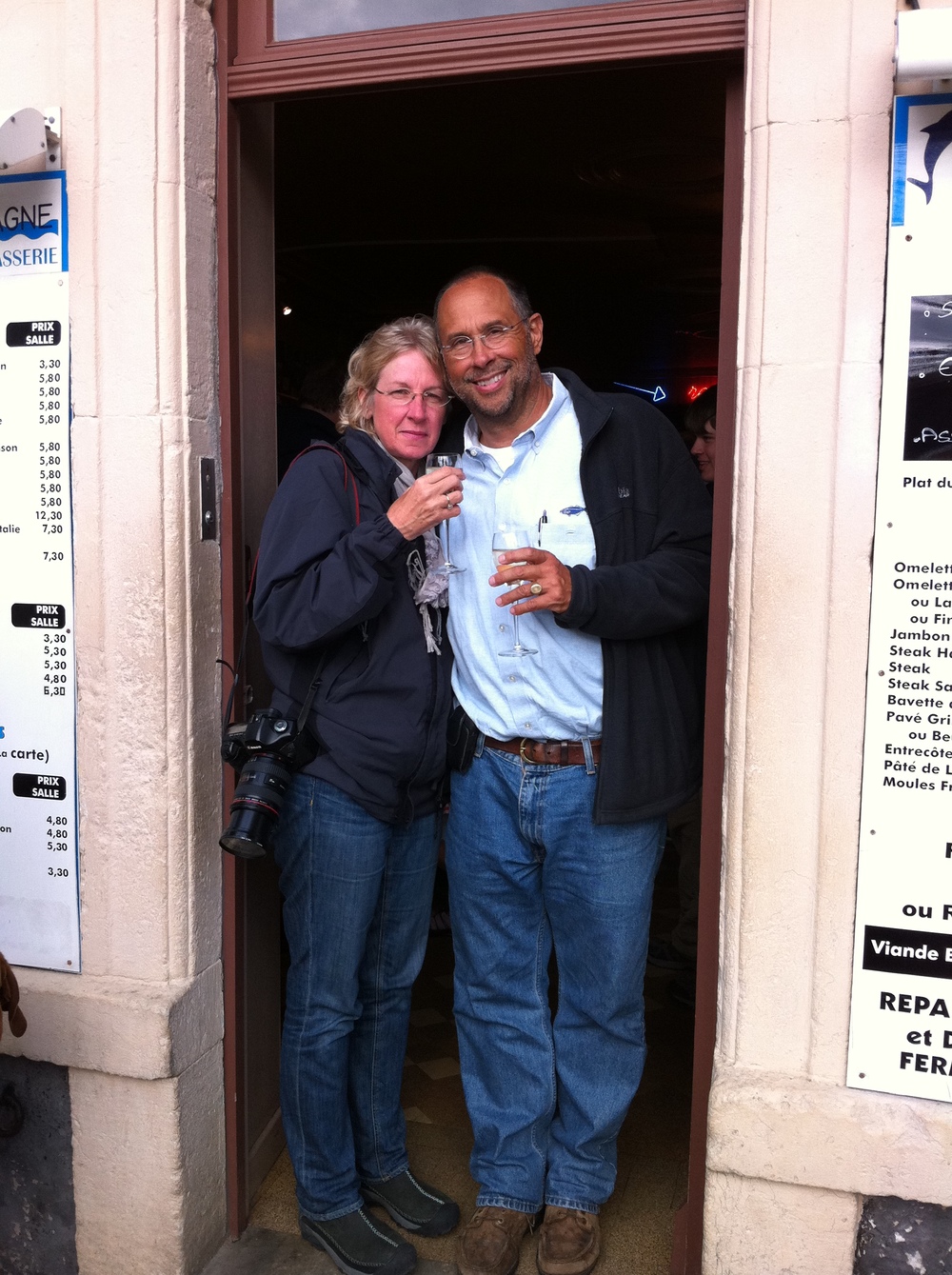 At the end of it all, we went back to the ferry in Calais and headed to Dover about 10:00 pm. That ride was 90 minutes, and those waves were rocking that 700-foot ferry like a top-heavy canoe. We were told later that the wind and tides had whipped up 12 foot waves in the Channel, and none of the people we saw earlier had successful swims. No more envy from me.
I will report back.